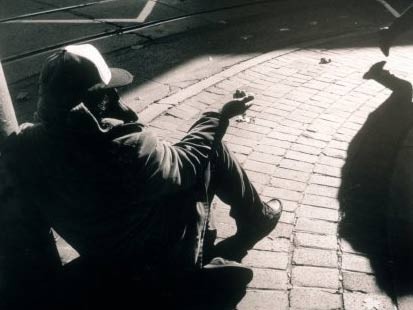 photo from ABCNews.com
Ironically yesterday our post was about college graduates and their financial situation. Where will be they when they graduate, will they be saving money, and how will they be saving it?
Today we spotlight and article from ABCNews.com about Adam Shepard, a college graduate and his year long experiment. What Adam did most of us could only think about, he gave up everything to be on his own. This is not a typical 2-month backpacking trip to Europe with only a backpack and thousands in travelers checks, rather far more extreme. Adam left everything behind, from relationships to money, and just about everything else and went to live and survive by himself on the streets. What did he bring with him? $25, a gym bag and an emergency credit card.
His goal: to have a furnished apartment, a car, and $2,500 in savings within a year.
How does it do in this year long experiment? Read about Adam Shepard's Experiment. (abcnews.com)