Get out your flower crowns and $1 filet-o-fishes because yesterday was officially the first day of spring! This means new beginnings and longer days, some spring cleaning (yep, grab that Swiffer too), and according to New York Fashion Week, lavender, pink/red, and fringe!! (Did we mention we offer sashes in all of these NYFW approved colors?! 😉 )
If we're to get scientific, yesterday marked when the sun crosses the celestial equator, giving us nearly the same amount of day and night – 12 hours today.  That means more daylight (and perhaps time?) for even more good eats and great travels around the world.  Below we're sharing some inspiration for those exploring the world as well as a couple delectable recipes for those wanting to explore their cooking prowess.
The arrival of Spring is celebrated all around the world. In Japan, the arrival of cherry blossoms begins at the start of March when the country turns into a light shade of pink reminiscent of a fairytale.
Now, there's more than just cherry blossoms in Tokyo.  How about this gorgeous wisteria in Ashikaga Flower Park?
For more views of flowers, how about traveling to our favorite – Italy – for a field full of poppies?
If flowers aren't your thing, how about celebrating festivals in India and Thailand?  India celebrates with the Holi festival as participants throw colorful powder at one another signifying good over evil.
In Thailand, the new year is rung in April with the Songkran Festival – water thrown on celebrants to  represent good health and fortune for the coming year (historically "blessed water" was used).
And of course, there's nothing more beautiful than a spring day in our hometown – Los Angeles.
For those not traveling far, Spring makes for the perfect backdrop for friendly get togethers.  Below are a couple recipes we've rounded out from some Insta faves that'll be sure to make your Spring dinner party a major hit.
Start your evening off with a salad from the Proud Italian Cook – simple and straight forward yet delicious and beautiful.
Follow your salad with an abundance of flavors brought to you by Mix My Table using easy to find ingredients from Trader Joe's or your local market.  Scrumptious salad tossed in "a creamy wine sauce mixed with leeks, sweet baby kale, white corn & English peas then topped with Pecorino."
No meal is complete without a mouth watering dessert and of course, a delightful drink or two.  Starting you off with classic tangy lemon bars from MyRecipe.com…
Or kick it up a notch with Country Living's Speckled Malted Coconut Cake Recipe…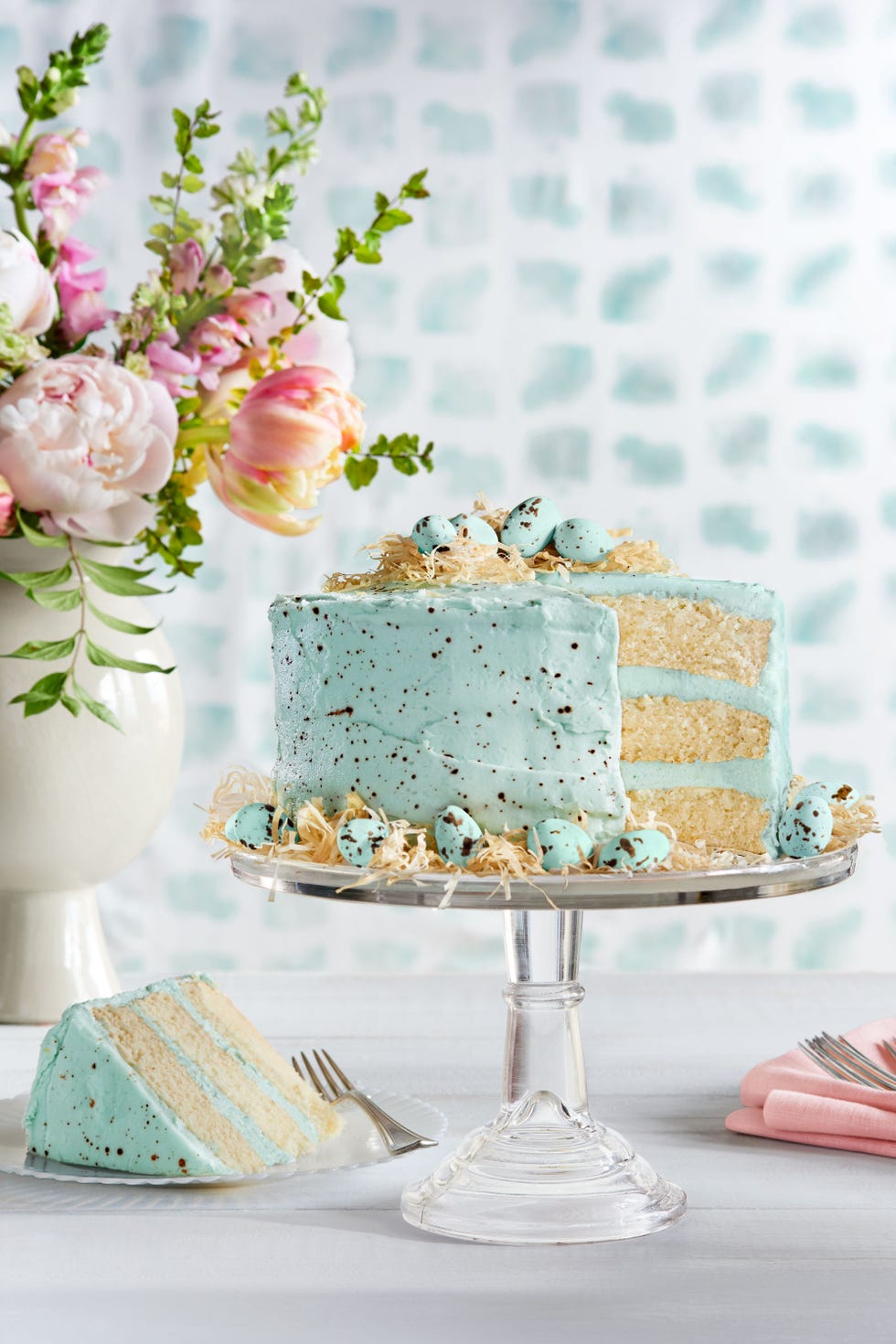 And of course the drink! Freut Cake's Lucky Leprechaun Rum Punch (also available as a non-alcoholic drink).
However you choose to celebrate the arrival of spring, we're just happy it's here!  We're excited for the new blooms, what's to come, and most importantly – celebrating the Class of 2018 as we round out spring classes, spring breaks, and graduation!
Featured image from SmithsonianMag.com by Chetan Soni.