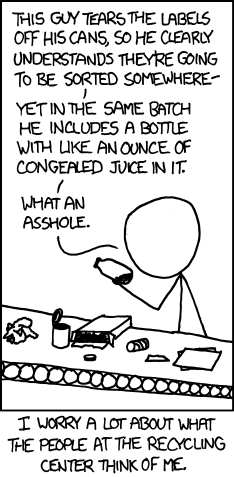 The big day is coming soon! No not graduation when you'll get to wear your pretty grad stoles, but Earth Day!  Earth Day is on April 22nd.
So if you do party, think twice before throwing away recycleables!  Here's a few resources to find local recycling centers in your area:
http://www.therecyclingcenter.info/
http://www.recyclingcenters.org/
Happy recycling!
Awesome comic credit: xkcd.