Sometimes we just have to go with a funny and bizarre post.  This one comes from one of our favorite comics, XKCD.
The World … According to Americans.
Now just make sure you don't show this to your history or global studies teacher though, they may start viewing you differently.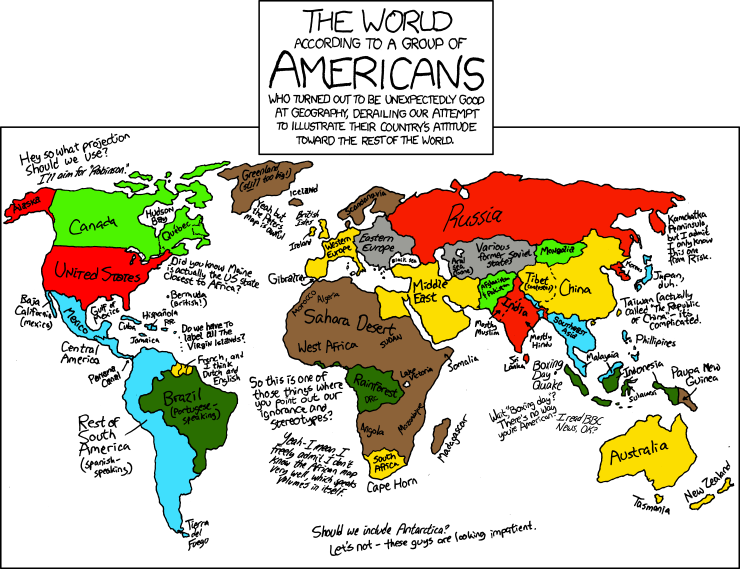 On another note, we've already started getting in orders for April 2011 graduations. If you or your organization is graduating in April or May, be sure to order your graduation stoles early to save money!
Photo Credit XKCD http://xkcd.com/850/