As you can probably tell, we here at YourSash.com love love love custom-made graduation items.  After all, it's your chance to highlight what makes you… you, and it's your chance to celebrate everything about you and your journey.  In addition to customizing your graduation sash/stole, many are also opting to make custom grad caps. Check out some of our favorite custom made graduation caps below found on Pinterest!
With Mother's Day just around the corner and Father's Day not far behind, how about this? 🙂
Ain't this the truth?
Calligraphy + Flowers a la TheRedHeadedCamel on Etsy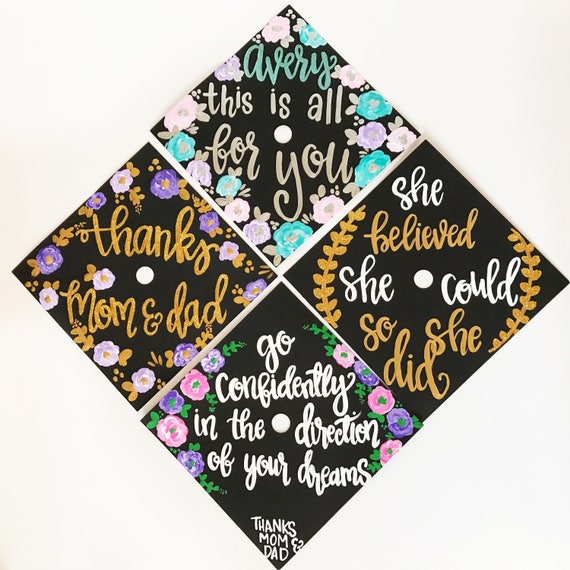 Ready to conquer the world?
Feelin' cheeky? Why not, Graduate!?
Or how about something catered to what you studied?
Need a tutorial? Check out ExclusivelyPaige.
Because. Why not?
And of course…. CHEERS TO ALL YOUR HARD WORK, GRADUATE!!!
Have any others that inspire you?  Let us know at [email protected] so that we can add them here!